**Looks like I had some blog issues, this didn't go live when I wanted it to...
This week I am sharing some pins of food I have made, but didn't get any pictures! I can't believe I forgot to take pics before it all got eaten. But it was all VERY good and I will be making them all again, so I will post pics next time.
I live in the country and the closest "town" is actually a village. It has a senior center where locals meet for coffee each day. I don't drink coffee, but I do go in from time to time. When it is your birthday, there is a birthday coffee for that person and they bring treats. My birthday was the 6th and I had my "coffee" the 8th. I made
THESE
yummy cheesecake bites. I have never made cheesecake before and I ended up making two!
I also made
THIS
cheesecake recipe, but mine didn't look anything like this. I don't think I let the cheesecake set up long enough with the caramel and ganache, but it was DE. LIC.OUS! I made it just like it said, with the exception of the homemade whipped toppping.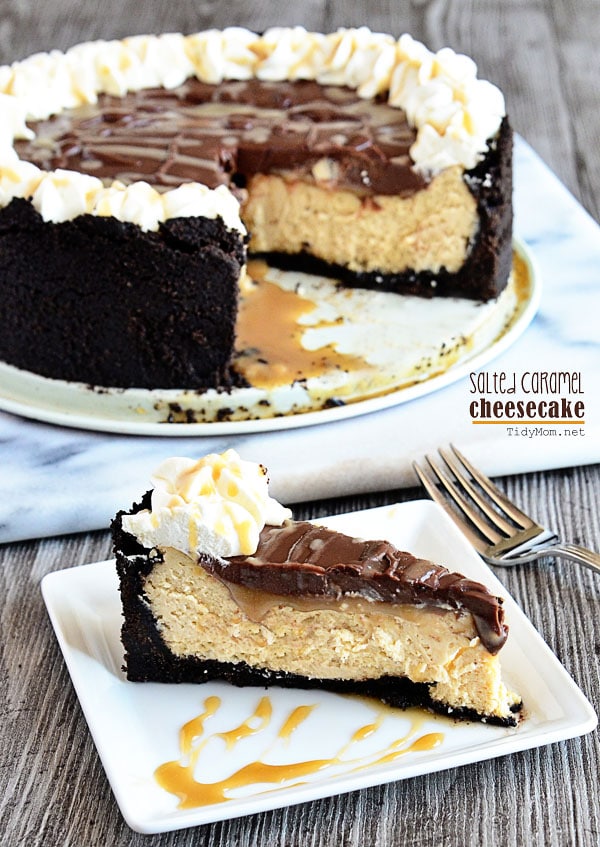 I also have tried
THIS
sweet potato recipe lately. Very yummy!