I love this week's challenge. We were to create a project that depicts a book we've read or like to read. I was having a hard time thinking of something for the books I read now, so decided to go back to my childhood and created some cards that have princesses on them. I loved stories with princesses in them. Two of my favorites were the Princess and the Pea (DH swears I can feel a "bump" in a bed that no one else can see or feel LOL) and Rapunzel. Love those stories still. (side note...have you seen the movie Tangled? Oh my goodness, you've got to see it if you haven't. Wonderful movie based somewhat off of Rapunzel story)
Okay, back to my Princess' cards. I used Princess images from Inky Antics to create these 3 cards.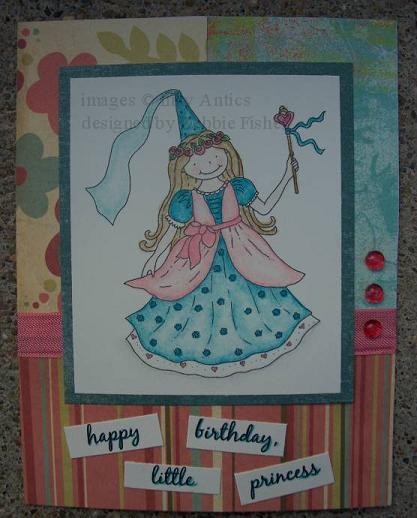 Thanks for stopping by and may you have a "happily ever after..."