I am posting a few of my favorite projects using ribbon for the May Arts Design Team Call.
The first is this birthday banner I created for the Tombow booth in January. Most of the ribbon is May Arts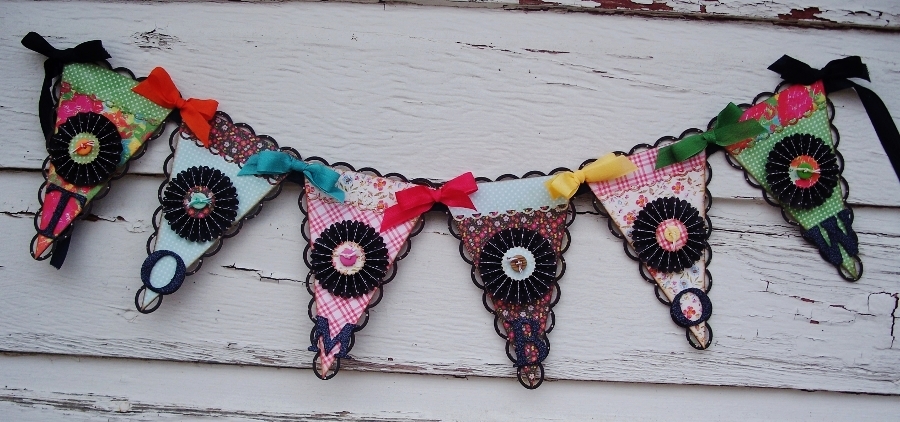 Here is another banner I designed making kites that spell spring.
Matching card and notebook using May Arts lace
And here is the project with tutorial I created using all May Arts ribbons.
Instructions:
Fold burlap in half and stich half way up from the bottom.
Fill with candy or stuffing of some kind to help it "sit".
Tie end in a knot to form ears.
Color inside ears and face with
Dual Brush Pens
.
Gather in center of white eyelet to form a tail, adhere to back of bunny with a
Power Tab
.
Tie salmon canvas ribbon into a bow and adhere with
Power Tab
to front of bunny at the top of the head.
Weave teal string below drawn nose and tie in a knot. Unravel to form whiskers.
I was even more excited today to learn that my bunny made the top 10! I get to choose a roll of ribbon of my choice. So many to choose from! Thank you so much May Arts for this opportunity to play, win, and receive more goodies!
Wish me luck! I would LOVE being on their Design Team. *Ü*