Welcome to the

DCWV

/

Tombow

Spring Fling Blog hop.

This week, DCWV and Tombow have teamed up to spread a little bit of spring fever. Both design teams are excited to show you just what we have done with the My Sunshine and Chickadee stacks from DCWV, and some amazing adhesive products from Tombow.

If you have come here from

Tombow's blog

then you're on track! If not, you should go back to the Tombow blog and start today's leg of the hop from there!

For my project I created this fun owl box using papers from DCWV's My Sunshine for the owl body and Chickadee stack for the body parts. The owl is a die-cut image from Silhouette.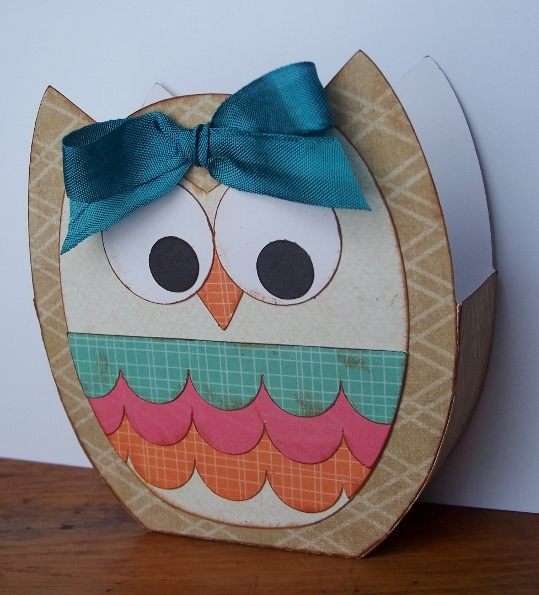 To start off, I inked all the pieces for a bit of a grungy look. Before putting the box together, you want to adhere all the body parts while it is laying out flat. I forgot to add my dot adhesive in the photo, but I used the

Stamp Runner Dot Adhesive

to adhere all the pieces together.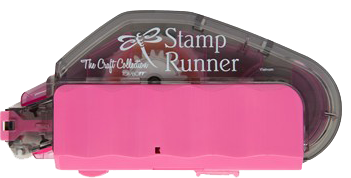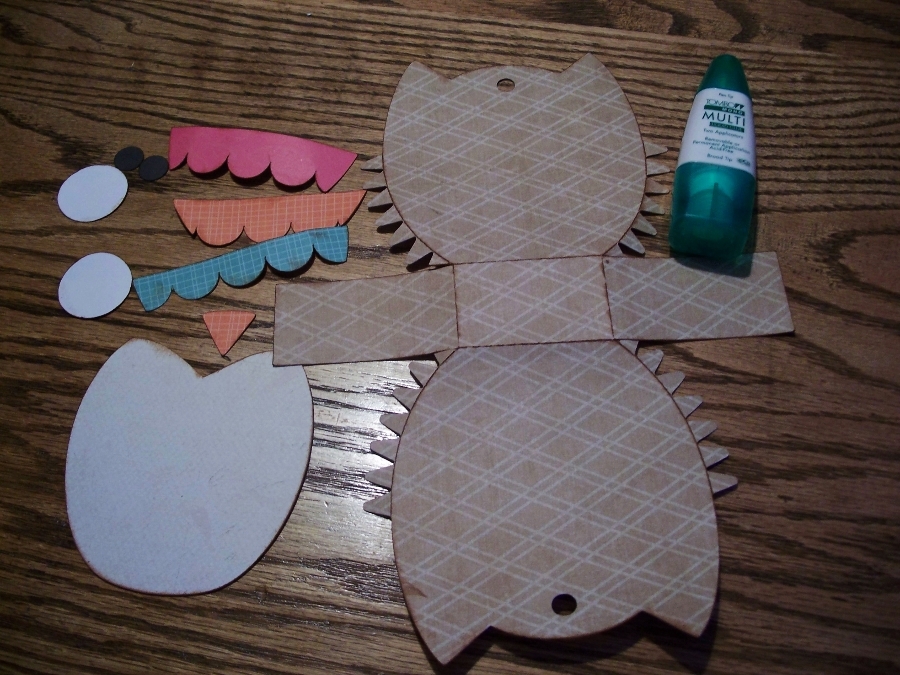 Tombow's

Mono Multi Liquid Glue

is perfect for putting projects like this together. The glue is super strong and I don't have to worry about the box falling apart. I like to add the glue to the parts that are going to be adhered together and let it dry til clear (it stays very tacky) and then put the box together (this way you don't have glue oozing out).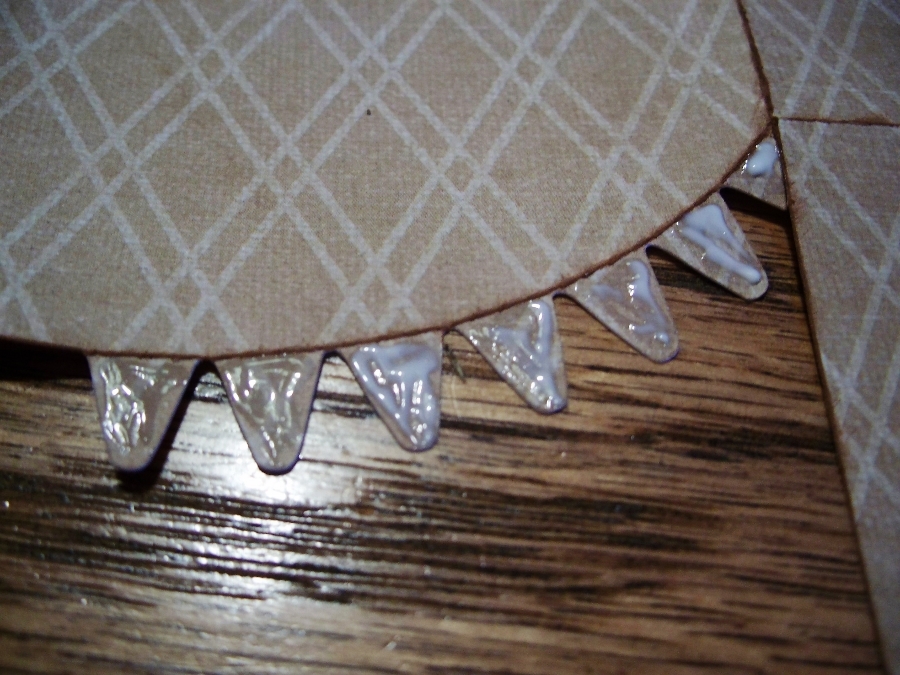 You can see in the photo above how it is clear on the 1st two tabs vs. what it looks like (white) when you first put the glue on the tab. To finish off the box, I added a ribbon bow with a

Power Tab

.




Be sure to visit all the projects featured this week and leave a comment for your chance to win! We will be giving away both the My Sunshine and Chickadee stacks to 2 lucky readers, and one amazing package of Tombow Adhesive including NEW stamp Runner Permanent Adhesive, NEW Stamp Runner, Dot Pattern Adhesive, MONO Multi Liquid Glue, NEW Power Tabs and MONO Glue Stick, 0.77 oz to one other lucky reader! The more you comment, the more chances you have to win!

Now, head on over to

Sarah's blog

to see what kind of spring craftiness they have in store!





These are the rules in order to win the prize:
In order to qualify to win this AMAZING prize you must:



Here is the Schedule for the week:

Monday:

Tuesday:

Wednesday

Thursday

Friday