Last week I received a lovely prize package from
Lori Hairston's
Vision of Sugarplums Blog Hop. Oh my!! It was so full of so many fun things. It was like Christmas came early for me. As soon as I saw the red and green striped waxed bags, I knew what I wanted to create.
I made this fun little double pocket bag that can hold a hot chocolate packet and a tea bag as well as a candy cane.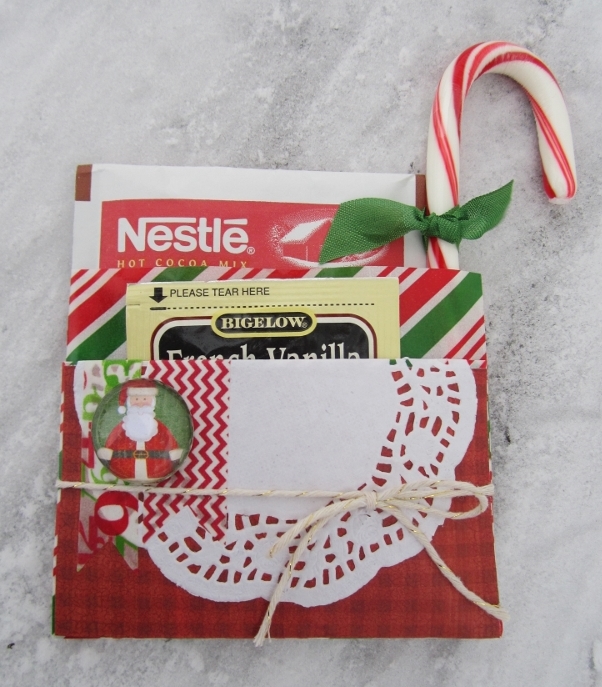 I folded the bottom 2/3-ish of the bag up and adhered the sides with
Xtreme Adhesive
. This creates a pocket as well as the pocket at the top from the natural opening of the bag.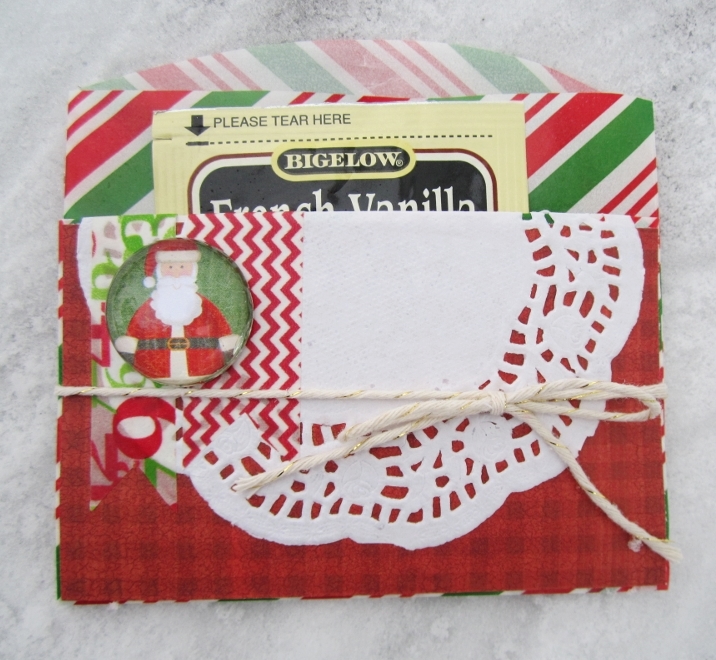 To add some contrast, I cut some checked designer paper to the bottom pocket I created with
Xtreme Adhesive
and then added a paper doily with
Mono Adhesive Dots
. Some coordinating washi tape, a fun bauble, and some gold twine ribbon finish it off. The washi tape and twine were also part of the prize package.
To make the Santa bauble, I punched a 1" image from some designer paper and adhered to the 1" flat back marble with
Mono Liquid Aqua Glue
and then adhered to the front of the double pocket bag with
Xtreme Adhesive
.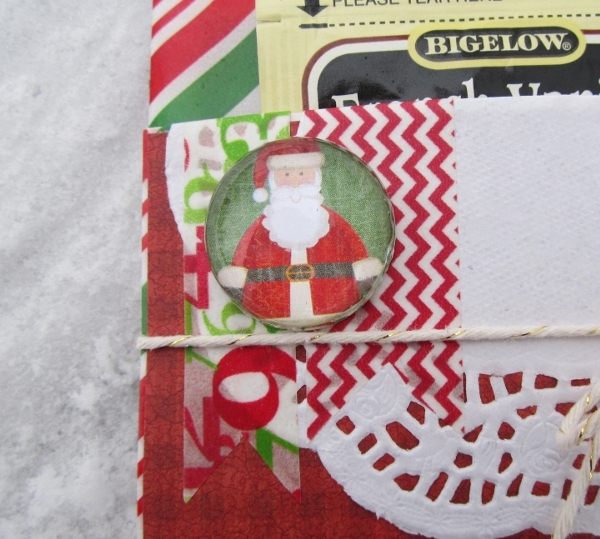 There is enough candy cane to stir into some hot chocolate, hot vanilla tea and to enjoy by itself. This is a perfect little gift to give and easy to whip up.