Welcome to the TombowUSA and Stampendous Winter Wonderland hop!
If you have come from
Kristine Reynolds
blog
then you are on the right track, if not- you can start the hop over at the Stampendous Blog!
This hop will be a 3-day hop beginning today. I hope you have fun hopping all weekend as you will
see some winter-ful projects using both TombowUSA and Stampendous products.
To make the hop even more fun, Tombow and Stampendous! are offering up this prize: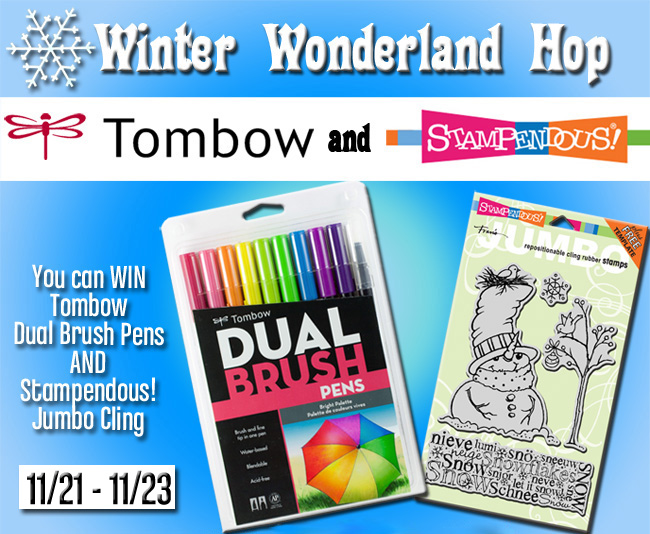 The Prize includes:
In order to be entered to win this amazing prize, please comment on all the design team projects as well as like BOTH TombowUSA & Stampendous! on Facebook!
The winner will be announced on Monday November 24th at 3:30 PM EST.
Here is the Line-up for Day 1:
Stampendous Blog
Tenia Nelson
Kristine Reynolds
Debbie Fisher
Amy Hurley-Purdie
Pam Hornschu
Melissa Cash
Tombow Blog
Now it's time to hop on over to
Amy Hurley-Purdie
's blog to see what "winter-ful" project she has created.